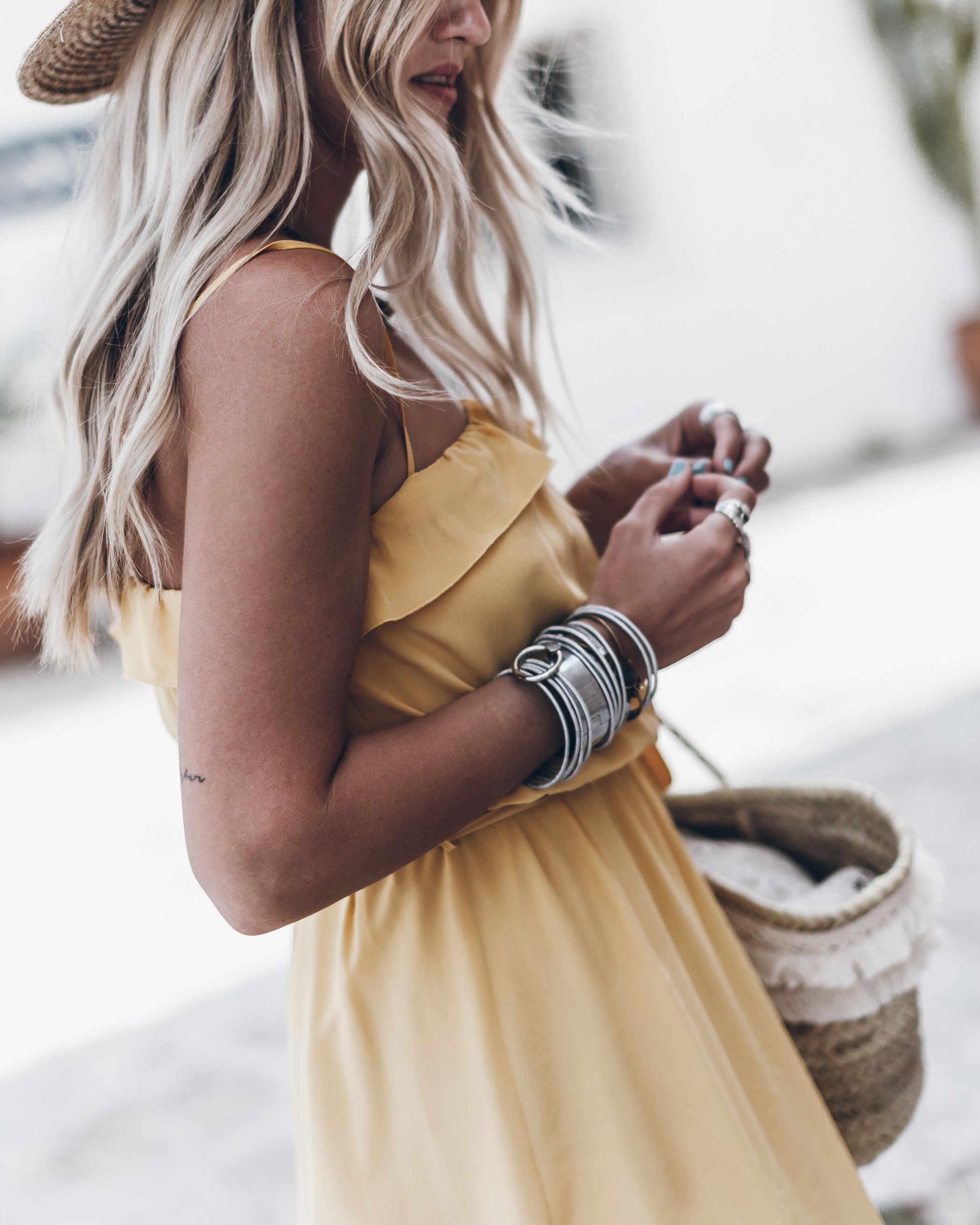 Hello loves, hope you're having a great Saturday with lots of love! Here's a very yellow post with one of my favourite dresses right now, this yellow silk dress with ruffles from Sézane. Theres so much yellow right now, everywhere I go I see yellow pieces and even more lemons, love that trend though, so summery and fresh. Normally dislike the word fresh but feels ok when it's about lemons! I've never worn much yellow either, it's never been a favourite color really, now I like it and want to wear it all the time, it's funny how fashion works!
This dress also exists in green and black and it's a perfect dress for both day time and night time, it has this special holiday feeling about it, I guess its the midi-length, the ruffles and the easiness of it, just like a summer holiday!
The basket bag is also from Sézane, I love the lace and tassel details on the edge. So many tassels and ruffles right now!
Have a great evening! Lots of love xx Mikuta
Dress – Sézane / Bag – Sézane / Hat – Brixton / Shoes – Stradivarius

SaveSave