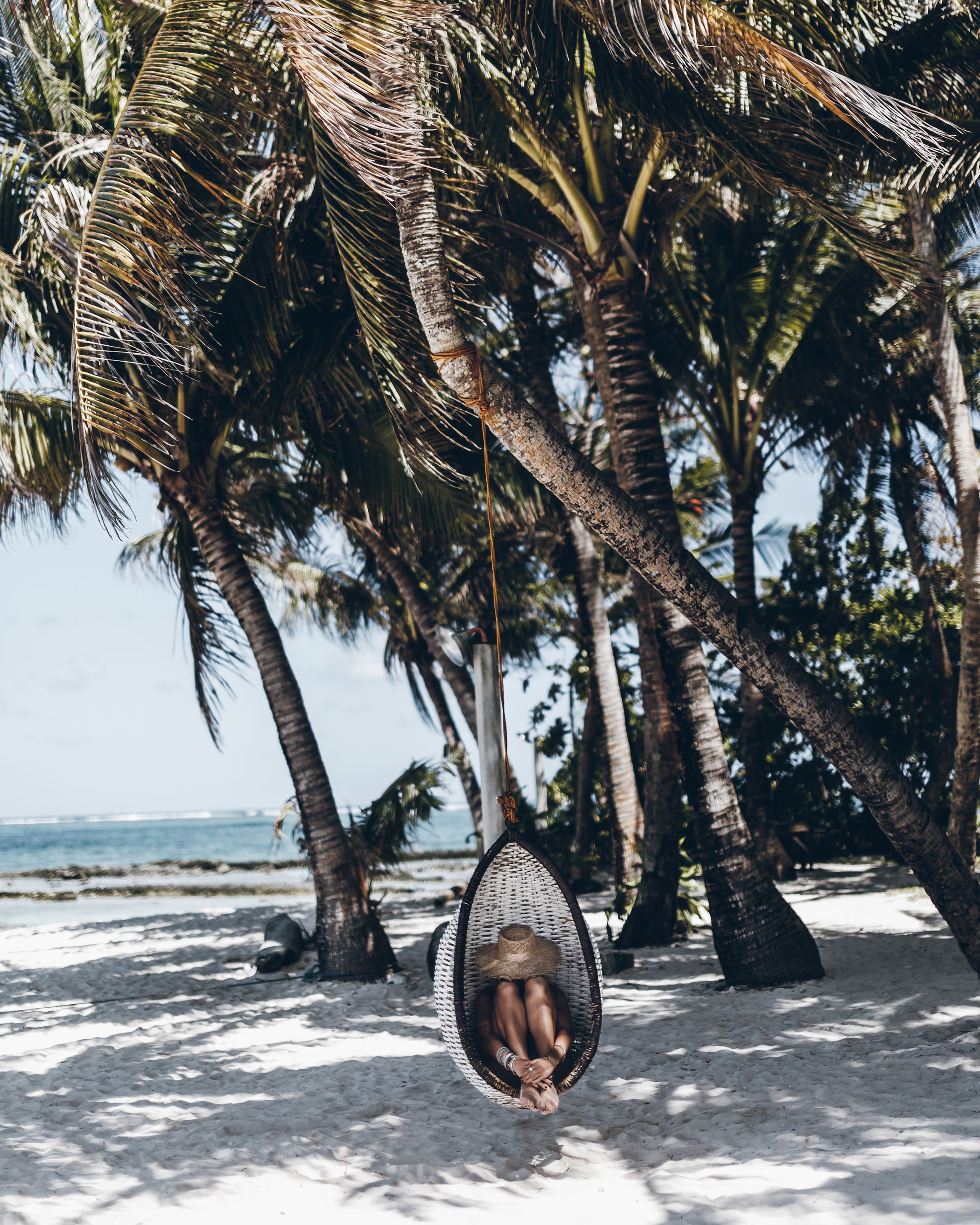 Time for the next part of our Philippine trip! After Siquijor we took a 45 minute ferry to Dumaguete where we stayed one night in a place called The flying fish hotel, it was really nice even though the rooms reminded me a bit of a prison cell (if you've seen our stories you'll understand) or just check the videos at the end of the post ;) The next morning we took a super early flight to Siargao which was the last destination of our 3 weeks journey! Scroll down to see what we were up to one of the days on the most beautiful island :)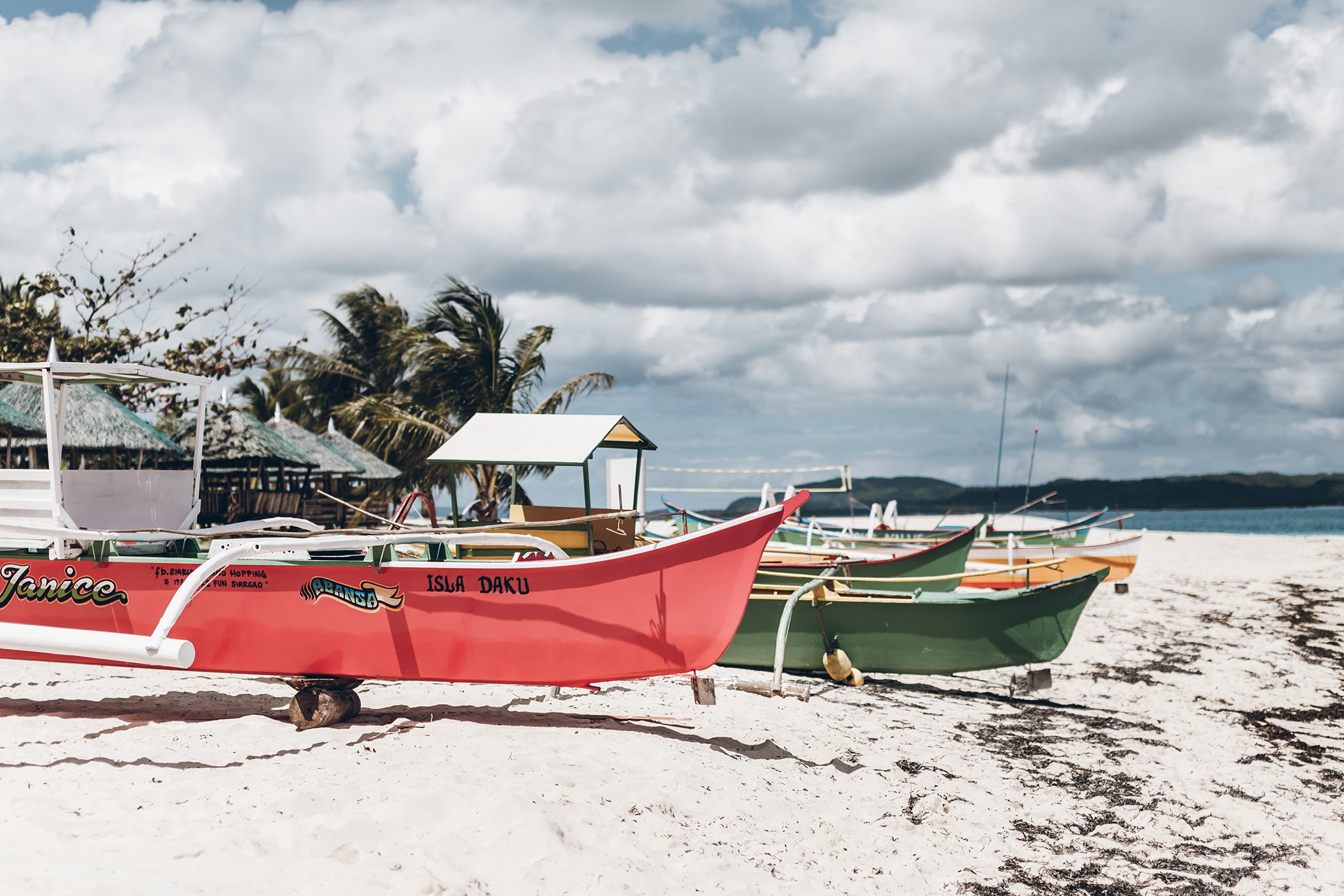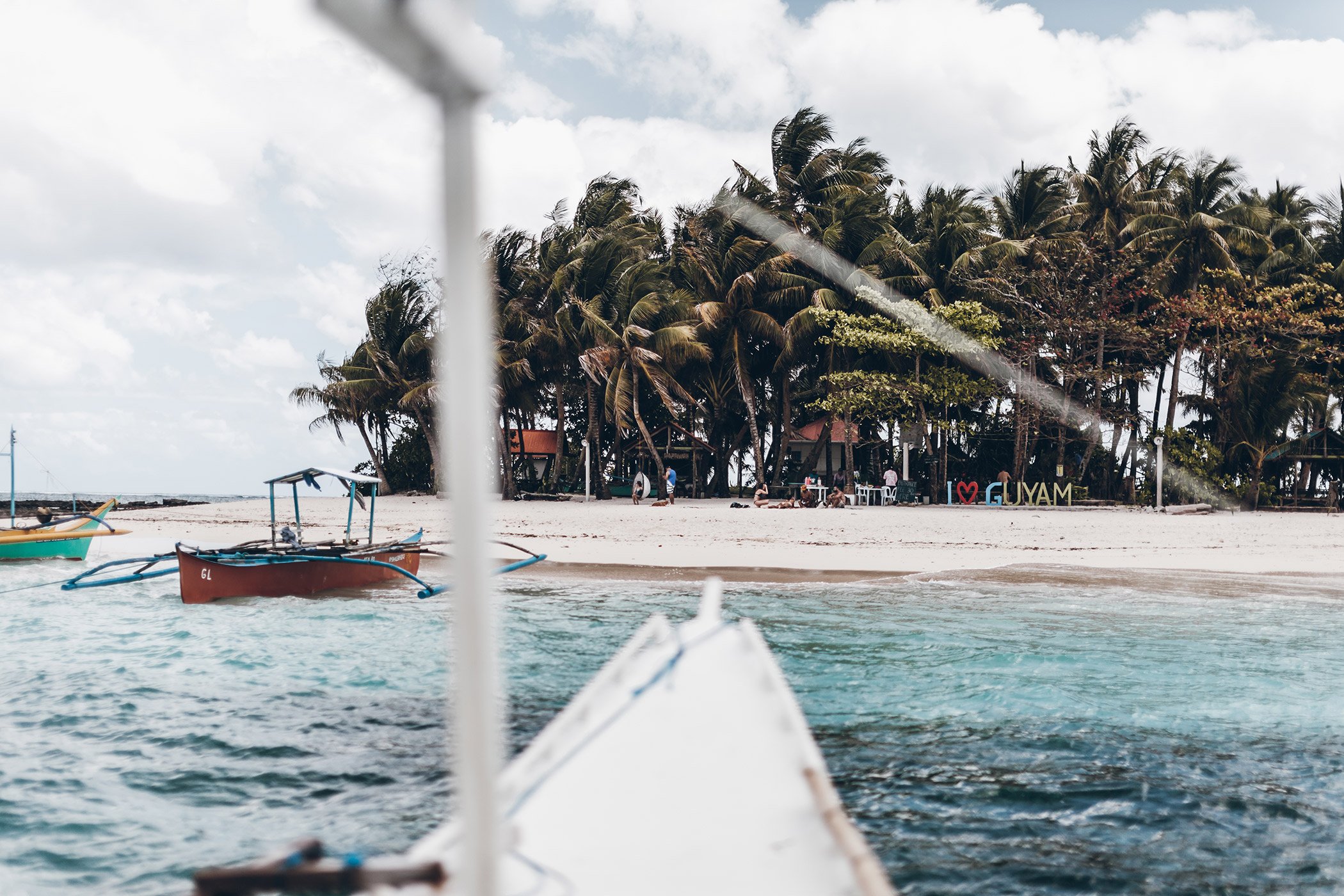 Siargao was rated the most beautiful island in Asia by Condé Nast last year and I'm not surprised! We flew a helicopter plane to the island and the view when we arrived was absolutely incredible, the water is so clear and the nature is breathtaking, it reminded me a little bit of Jurassic park, full of palm trees and green everywhere. Siargao was our favourite island that we visited and we would have stayed there much longer if we could, there's so much to do there such as surfing (it's a world famous surf spot), driving around the island with a scooter, snorkling, swimming, getting to know the locals (they were so so friendly) or just chill in any of their cozy beach bars. I'll take you with us around the island on other blogposts because today it's all about our 3 island boat tour.
I was really excited about going on this boat tour, it's called the 3 island boat tour and consists of going to the Naked island, Daku island and Guyam island. Klemens and I went to the port at 7am to catch the boat as early as possible to avoid tourists and we got a boat directly. As soon as we arrived all the guys offered us their boat so there was no problem. The boat tour for the day cost 25€ which was incredible comparing to the 160€ boat tour we did in El Nido! We went all by ourselves with the captain and his helper and it was a lot of fun. First we went to Naked island which is as you can expect from the name a completely naked island with no trees or anything – a sand bank. We spent some time there almost alone and swam in the clear water. When we were done at the sand bank we took the boat for about 20 minutes and arrived to Daku island which is a much bigger island than the naked one and where people also live. Daku island is very colourful with little huts everywhere, restaurants where they cook fish and other dishes and you can eat in the little huts they built up. We had a great time there for some hours until we went to the last island, Guyam island!
Guyam island was the one I was the most excited about because it is super super tiny! Since we were so early we were always a bit ahead of everyone else so we had time to enjoy the island, Klemens played some basketball with the guys, we ate mango burger at their little burger kiosk (how cute) and took some photos before more people arrived :) Guyam island is round with a lot of palms in the middle and clear water surrounding, just like a little dream island! The most amazing thing is that they have a basketball field and a burger kiosk, how fun!
After a full morning on the boat and full after the lunch we went back to Siargao, happy and tired from the sun and the waves!
See our vlog for more insights! (Vertical video made for mobile, watch on full-screen)
Lots of love xx Mikuta