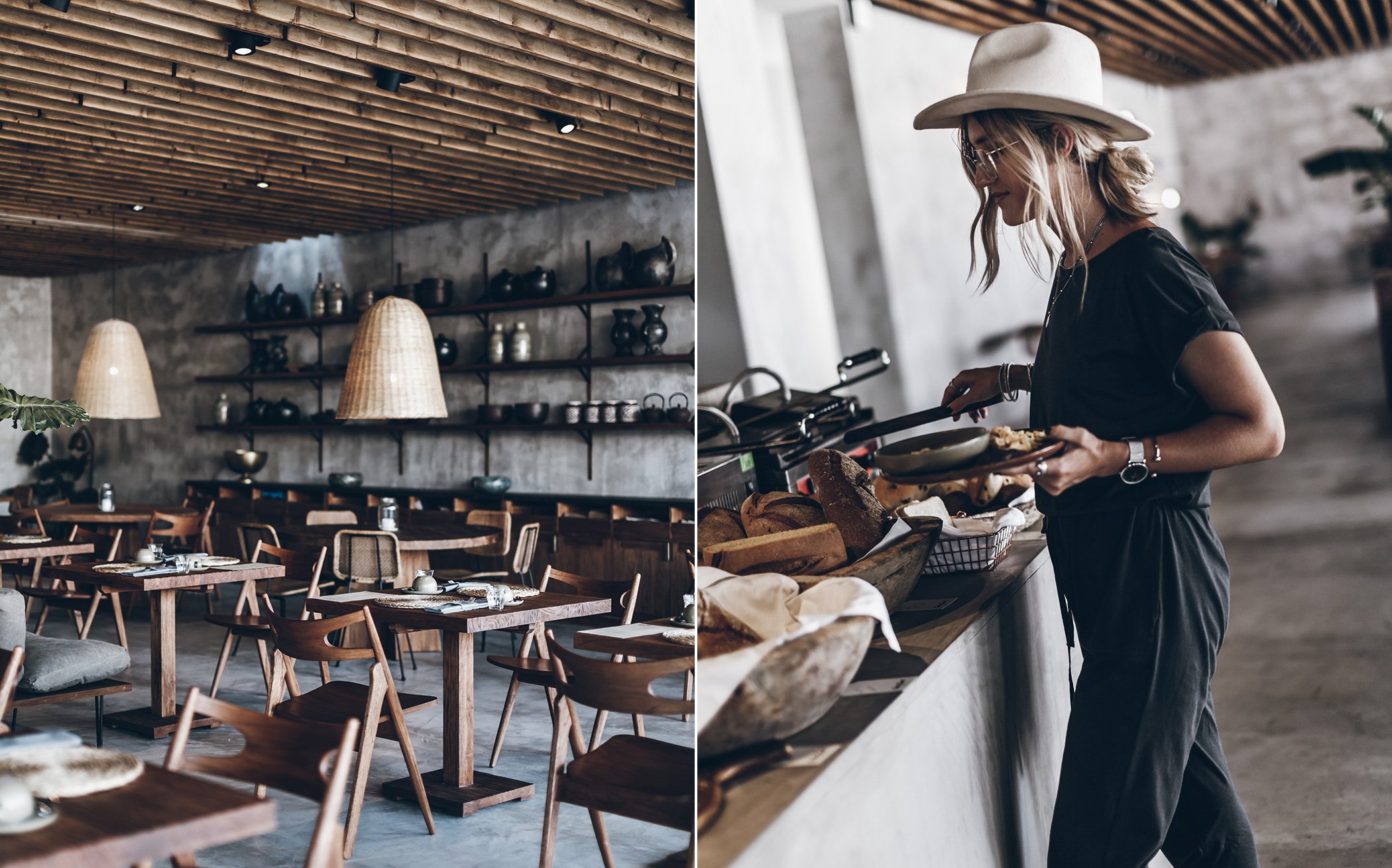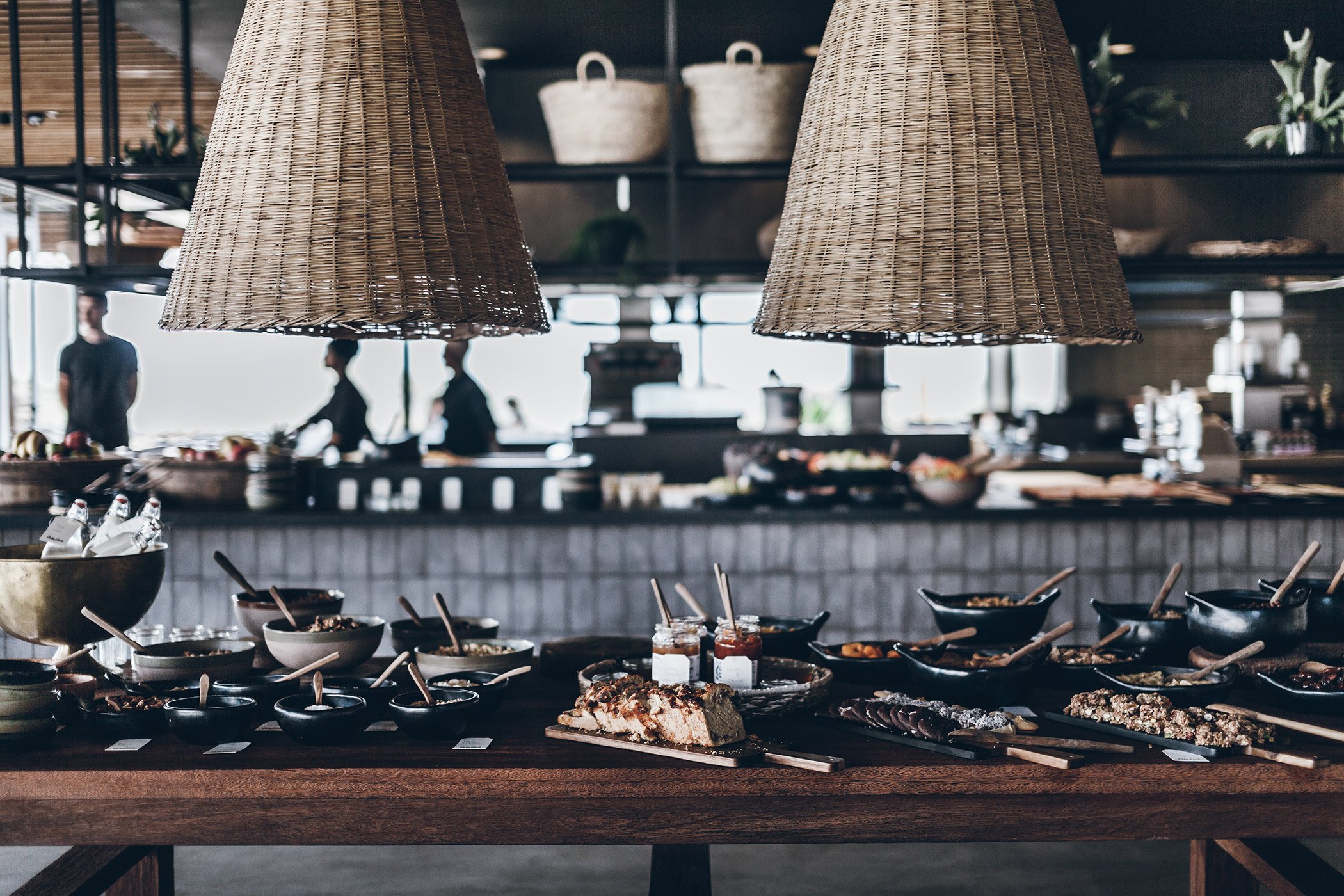 Hello loves! Some weeks ago Klemens and I went to visit one of our favourite boutique hotels – Casa Cook in Kos. Last summer we stayed at their hotel in Rhodes which was the first Casa Cook opened by Thomas Cook (see our post about it here), this year they extended and opened one in Kos and we weren't disappointed. Our first visit in Rhodes was absolutely amazing, we fell in love with the cozy decoration, the pools, the food and place in general and their new place in Kos is as amazing, maybe even better. In Kos the buildings are just beside the beach and the rooms are separated in little houses just like a little village, and that is just how it feels like, as if you're living in a little village with calm, your own pool, different activities and things to do (we'll get to this part later), and you don't really notice all the people because it is all separated.
Our favourite part is the big swimming pool area which is situated just beside the restaurant and bar, there are big and fluffy sun-beds where you can lay and chill with a book or enjoy a drink in the afternoon with the DJ playing in the background. The restaurant offers breakfast, lunch and dinner and is open all day, the breakfast buffet offers everything you'd want with different selections of breads, granolas, yoghurts, cheeses, fruits, etc etc and also a menu with some extra things you can order. I'm a huge breakfast fan and the breakfast in Casa Cook is a dream, specially having it there in calm either by the pool or on their terrace facing the beach was extra amazing.
As their first Casa Cook Rhodes this one also offers a variety of activities such as horse riding on the beach (was a bit scared in the beginning but later it was a lot of fun), a boat ride to different small islands around where you swim, have lunch and get to know more of Kos, a hike up to the mountain in the evening to watch the beautiful view, kiteboarding, stand up paddle, etc etc. One activity that I really enjoyed was when we created our own oils and honey, we first decided what we wanted the oils and honey to help us with, what effect, etc etc, later we picked up herbs from their herb garden which we later used to create our magic oils! It was really nice and interesting, something I normally would do. I created a tranquilizing oil and Klemens an energising one, so now I use either or here at home!
Apart from their activities they also have a spa, where we the first morning had an energising couple massage, I felt so good afterwards! There is an indoor pool, a beautiful Hammam spa, a gym which is open all day and yoga which takes place every morning or afternoon.
There are different kind of rooms, we were staying at the Junior suite where we shared a private pool together with two other rooms, but it is very separated and you almost don't have contact with the other guests unless you want to :) We had our own terrace with comfy chairs, pillows and a hammock, we also had two thick sun-beds where we could relax or take a nap during the day.
In the evenings we had dinners at the restaurants where we tried a lot of different food, fresh fish with lemon, lamb, greek salad, hummus, octopus, crunchy breads and a lot more, everything perfectly executed. After dinner and dessert we'd go and sit in the yellow chairs (I want them so badly) and enjoy some exciting cocktails.
Just like last summer we couldn't stop taking pictures at Casa Cook Kos, everything is just beautiful and perfectly put together, the interior is so thoughtful but most of all cozy, with neutral colours, lots of throws, sofas and pillows here and there it makes you just want to stay forever, or bring a piece of Casa Cook Kos with you home. Luckily they have a little shop where you can purchase most of their decoration, so it's easy to bring the coziness back with you home, we did! <3
For more info check their site!
Lots of love xx Mikuta
In collaboration with Casa Cook Kos