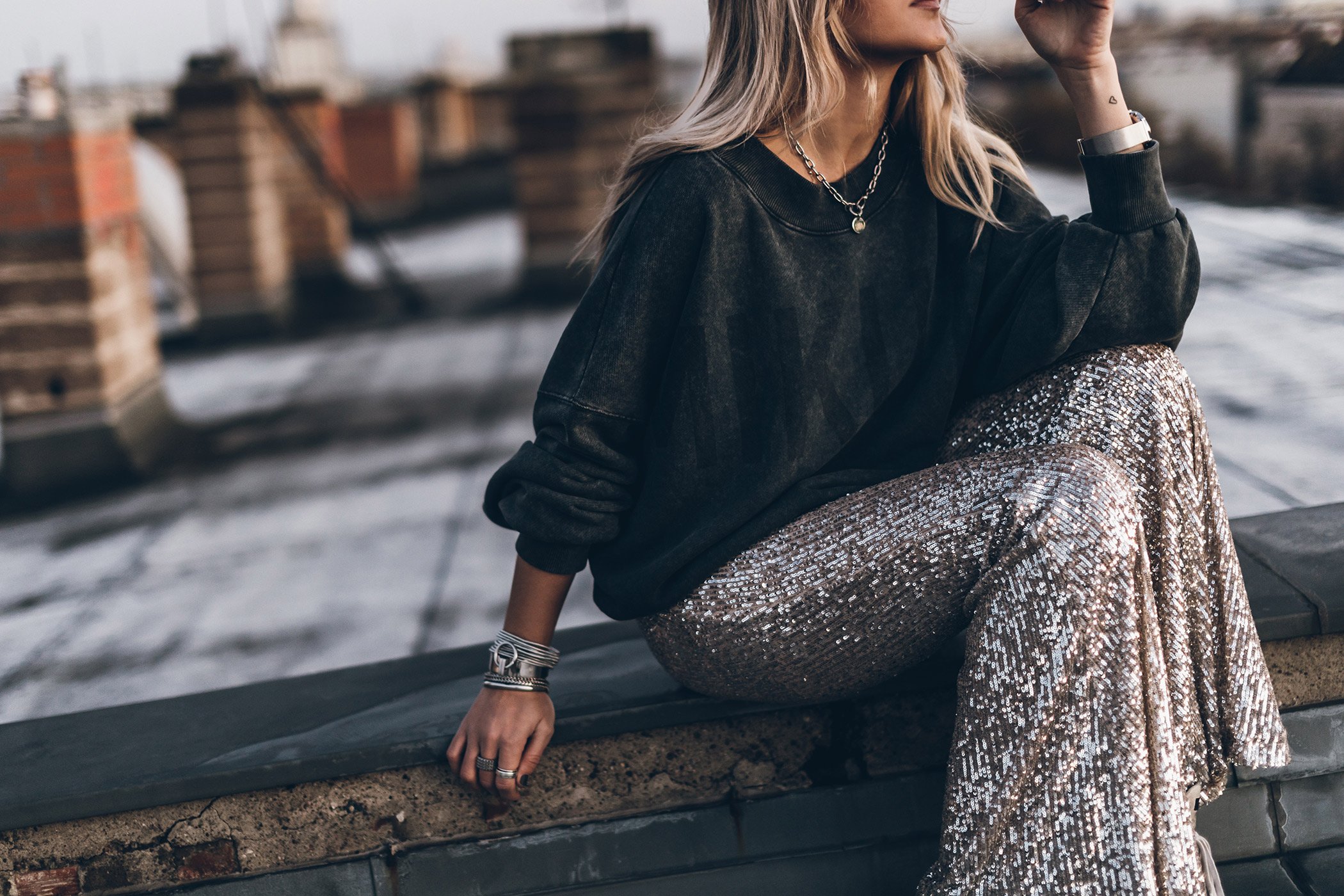 Hello loves, we are finally live with our new online shop and brand new pieces! We already launched on Sunday evening and I'm so so happy about the positive feedback already! This has been such a project during the whole year and I've been really nervous about the outcome so this is a big relief, now we can finally relax a little bit, haha!
In case you haven't seen already we have expanded the Mikuta brand, now we don't only do our jewellery but also clothes. We started with a mini collection of a sweater and a shirtdress but we will for sure continue!
The reason we've expanded is because we want to challenge ourselves, push ourselves forward and try out new things! We've been doing the same thing over and over for 4 years already, and as much as we love to travel and take photos we felt it was time to get to the next step and expand our business into a new direction. Of course we will continue with everything else and continue building on Casa cozy (poor little Casa cozy didn't get so much attention lately – but soon), but it's always a good idea to take challenges which lets you grow, if you never try, you never know :)
When brainstorming and developing the clothes and the whole concept of the re-launch I was directly inspired by the calm and flowy lifestyle of Mallorca (where I grew up), the saying "mañana mañana" of not stressing too much and the sun bleached colors by the beach. I was also inspired by the city where I live, Berlin, which has grown on me a lot and I've completely fallen in love with it the last years. If you've been to Berlin you should know that this is a very alternative and comfortable city. People here are also very chill, like on Mallorca, but still the city is quite chaotic and when it comes to fashion people just wear whatever they feel like. Going out in pyjamas is a classic example but always with intention and a cool twist, it's all about being comfortable but still look cool, because as much as people pretend they don't care – they do!
Therefor I decided to mix these two – the flowy and relaxed mood of the islands and the chaotic and messy lifestyle of Berlin and created these pieces that are comfortable, relaxed and makes you feel confident, always with a twist of rock'n'roll thanks to the colors, textures, shapes. Of course even better if they are styled with the Mikuta jewellery <3
I am obsessed with sweaters myself and kept on searching for the perfect one, I'm very picky when it comes to the fit, the sleeves and specially the collar. I don't feel comfortable when the sleeves and collar are too tight, somehow I feel suffocated and I of course want to show my necklaces :) Therefor I designed my absolute dream sweater with the perfect measurements for the ultimate coziness but also a unique touch with the extra long sleeves and thick ribbed hems. Since I'm all about textures and wanted to make the sweater extra special I chose to make this stone washed effect all over to give it some depth and a bit of rock'n'roll feeling :) We also put the big MIKUTA print on top, also washed and subtle but still visible. The colors are light grey and dark grey, both with a little blue touch which makes them pop even more. To be honest I've been wearing these sweaters every day since the first sample, not only because they are mine, but because I really love them so much and just work for any occasions. Chill casual or dressed up, depending on the styling!
The second piece I created was The Shirt dress! For me the perfect dress is a dress that you can wear without feeling to overdressed. Something you can wear at almost any occasion and still feel confident and appropriate, that's why our shirt dress was born. Specially because of its versatile options because of the adjustable bands on the sides which lets you keep it oversized and flowy or more fitted to the waist. I imagine the dress over jeans or leather leggins for a casual look, at home with your slippers on a lazy day, tighten the bands on the waist and wear boots or heels for a more dressed up look or throw it over your bikini on the beach! The options are endless and thats why I absolutely love this dress. Roll up the sleeves and have fun! The colors are dark grey with a touch of blue (like the sweater) and light beige/grey. Both have a washed look but most special is the texture – to make the dress more special and not too ordinary we chose to use this raffled cotton fabric to give more texture and fun look!
Since we start with only two pieces we decided to create both pieces so they fit together which you can mix and match to your own preference.
All the clothing pieces are produced in Portugal in a very nice factory which we went to visit already in September. There we got to know the guys in person who's taking care of the project down there and we got a tour around the factory learning about the whole process. Here's the link to the factory tour or just check it out below! Everything is produced and made right there: the fabric itself – which is being dyed, cut, sewed and packed under one and the same roof makes the process simpler and much more sustainable.
Very important for us is, that not only the production is more sustainable – but also the production of the cotton we use for our pieces itself. Of course one big point in cotton farming is the protection of the people producing the cotton, which is why we use 100% BCI cotton by the Better Cotton Initiative.
BCI stands for exactly this: for the protection of the people who produce the cotton, for more sustainable ways to produce cotton – by training farmers around the globe in water-efficiency, soil healthcare and the conservation of natural habitats – and for simplifying the cotton supply chain from farmers to retailers.
The whole development and production of the new Mikuta brand went quite smooth, but as always with new projects it goes up and down. Sometimes we were celebrating and sometimes we were crying, haha! The shirt dresses were easy and everything went well but you have no idea how much we struggled with the dark sweater! Not because it wasn't well made, because they really do know how to do their job in Portugal, but because the wash and effect together with the colour was so tricky to get it perfect. We initially had the idea to make it in another colour, but after months of going back and forth (and me being very picky) we got the idea to make it the same beautiful colour as the dark shirt dress instead and it was a success, we all loved it and now it's one of the favourites <3 That's why we could finally launch in December, we kind of lots hope about this year. But better to take the time and make something you love than to rush it just because! Now all four pieces are exactly how I want them to be and I love them all so so much!
For the future we are definitely planning to expand, we are already discussing new pieces, but with a bigger selection. We learnt so much during this project and its been incredibly exciting, I'm so thankful and happy to be able to do this, to be creative, do what I love and work with such an amazing team <3 Couldn't be happier <3
And of course we still continue with the jewellery, all pieces are back and are here to stay! We are also planning on new designs to grow the sparkle party!
Lots of love xx Mikuta