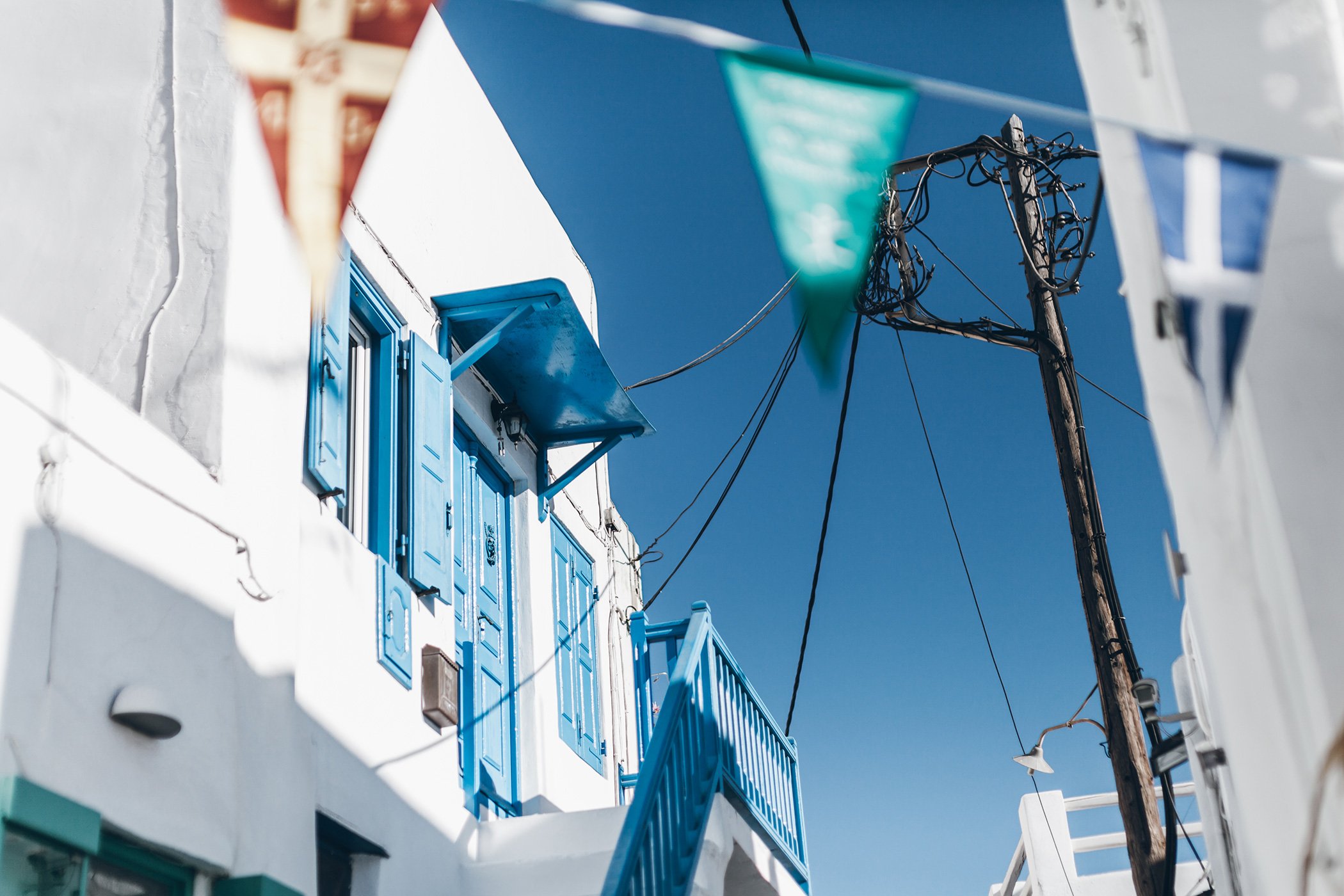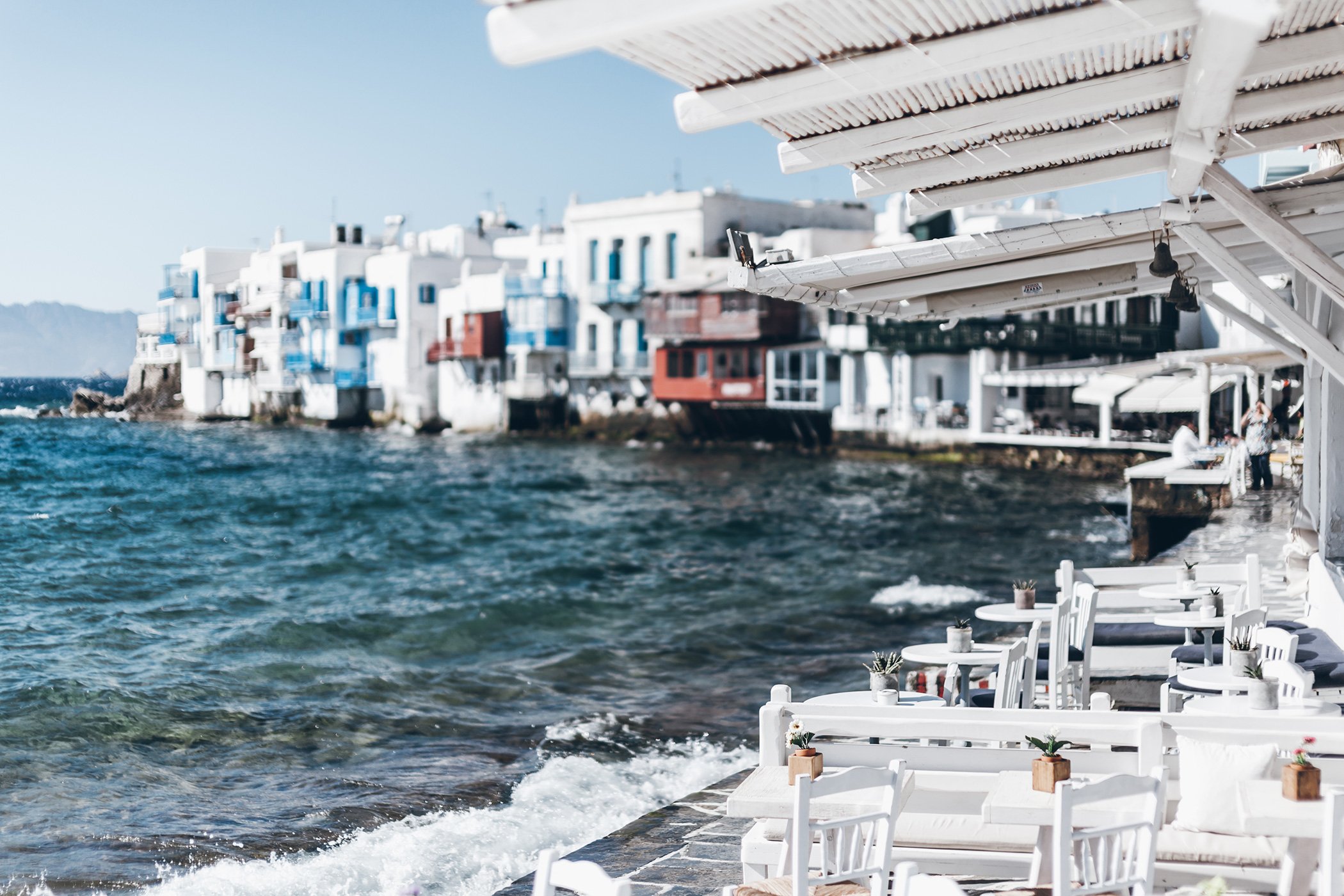 Hello again, here's another Mykonos post, but this time photos from outside of the hotel! Normally I make posts with tips and my favourite places from a city, but unfortunately I won't do this today because we honestly didn't visit many places. During this trip we just walked around, got ice coffee from the kiosks and ate gyros on the streets, which can be really nice sometimes :) We slept like kings in a super nice hotel at night while living like backpackers during day time :P Same in Venice, but I will write about that in our Venice post.
I really enjoyed Mykonos, we've been in Santorini, Rhodes and Athens before, so we've seen some different places in Greece. Santorini is quite similar to Mykonos with all the white houses and beautiful view, but Mykonos feels different, a bit more relaxed and also easier to walk around since it is not all on a big mountains. Every morning we woke up early and went down to town, bought a take-away coffee and started shooting photos before everyone woke up and the streets got full of people. Then we went back to the hotel, enjoyed a breakfast, worked a bit and later in the afternoons we would go down again, get a gyros and a beer, watch the people and later walk up the hills to watch the view. Totally relaxing.
Apart from staying at Theoxenia we also went to check out Rocabella which is another boutique hotel in Mykonos. We had the best lunch and cocktails ever, cuddled with their cat called Smokey and swam in their pool with the best view!
We didn't go to any beach clubs or parties, which I might regret because everyone told me they are amazing but we can party next time ;) This trip was more about seeing the places and spend quality time with my love! <3
Now we are back in Berlin and tomorrow morning we are off to Mallorca again for some days, theres a big 50 years party coming up and we've rented a big house in the mountains so I am very excited!
Have a wonderful night loves! xx Mikuta